About us
We are delighted to offer our services.
We provide full dental care in esthetic and preventive dentistry, prosthetics, endodontics, implant prosthetics, and dental surgery. Since we started to put back smiles on our patients faces back in 1998 we have aimed to expand our competence and skills in numerous courses and trainings both nationwide and abroad.
We provide no stress dental care to adults and children in a comfortable and pleasant atmosphere. Our two air-conditioned surgeries are furnished with modern and reliable equipment that is also suited to accommodate handicapped patients.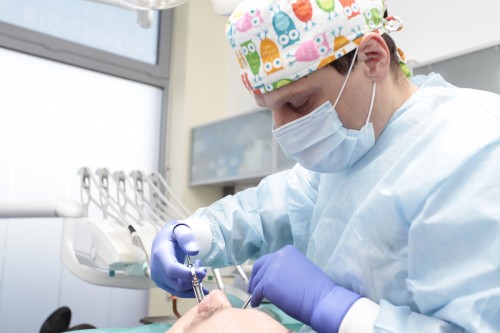 About me
Education
1990 – 1995 – Studies at the Poznań University of Medical Sciences, Faculty of Medicine II with specialization in Dentistry. Diploma granted on 12 July 1995.
4 May 1999 – Completed basic specialist training in General Dentistry.
22 November 2004 – Specialized in Preservative Dentistry with Endodontics.
12 April 2004 – Granted the title of Doctor of Dental Medicine. My doctoral thesis, entitled "Dentition and the presence of selected mineral components in the teeth of the early medieval population of Cedynia and the late medieval population of Łekno", was supervised by Professor Janina Stopa.